Top 10 Highest Paying Jobs in Computer Science in India [2021]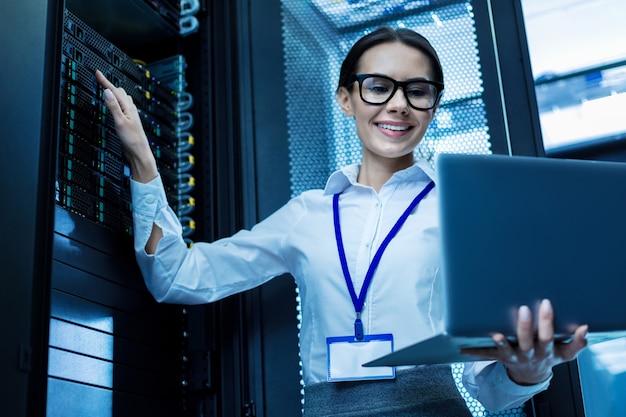 Computer science is an integral part of today's modern world. It is a fast-evolving domain area for the job sector. In fact, we are surrounded by computer science and computer software technologies. Computer software touches almost every aspect of our lives, starting from the daily used devices to the smart cars we drive. Different companies also use software for business operations. The point of saying is the field of C.S. is highly open and promisingly lucrative for those who want to pursue a career with satisfied guaranteed jobs and salary impressive packages.
If you hold the capabilities to develop and design innovative software frameworks, tools, or systems, you must go in for this. Computer science is the ideal career option if you can knack the digital problem solving easily. Yes, exactly this is was what this article is about, jobs in computer science.
This article will find the ten highest paying jobs in Computer Science along with their salary packages. Let's dive in.
Top 10 Highest Paying Jobs in Computer Science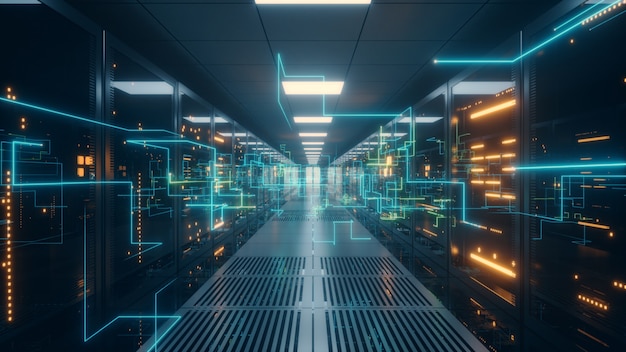 1. Principal Software Engineer
Principal Software Engineers are the leading executives of a company who manages and supervise all the technical aspects and functions. They are also referred to as principal software architects; whose prime responsibility is to scale projects seamlessly while maximizing productivity and performance while keeping the costs at bay.
Principal software engineers oversee the work and performance of the whole, evaluate systems and networks of the company, coordinate strategies, and ensure smooth functioning of all the resources and technology. They also work to ensure that project requirements, business operation, and development processes are perfectly in ratio with company regulations and compliance standards.
Salary: The average salary package of Principal Software Engineers in India is INR 2,346,700 LPA.
2. IT Project Manager
IT Project Managers plan, organize and integrate cross-functional projects that are relatively big in size and scope. They are experts in coordinating the work of IT experts and administrative employees. IT Project Managers also look into the delivery of beta, production releases, assist technical teams in the development and design functions, create and maintain IT project plans (like outline tasks, resource allocation, milestones, etc.), and manage internal issues. IT Project Managers essentially have a client-facing role, and hence, they hold regular meetings with clients to debate project needs, progress, and solutions.
Salary: The average salary package of IT Project Managers in India is INR 1,511,574 LPA.
3. Computer Scientists
Computer Scientists build and maintain computer-based tools to reinforce and boost a company's business operations and productivity. The computer scientists conduct various research on technological fields like VR, AI, and Robotics. They perform experimentation and modeling to boost the performance of existing computer systems and software tools.
Computer scientists work with IT experts like electrical engineers, software developers, etc., for developing new software or hardware and other computing techniques. They spend a large amount of their time solving complex computing problems.
Salary: The average salary package of Computer Scientists in India is INR 1,749,672 LPA.
4. Software Architect
Software Architects design, coordinate, and supervise technical standards (coding, tools, frameworks, and systems) during a company. They design and build software systems and applications specifically tailored for client needs and preferences like web services, user interfaces, coding programs, databases, and desktop applications.
They plan, monitor, and schedule software deliverables, evaluate software and system issues and use the most recent tools and technologies to develop functional solutions for user interfaces. Software Architects' main job is to manage all software development stages by building the relationship with Software Engineers, Product Managers, and Marketing Experts.
Salary: The average salary package of a Software Architect in India is INR 2,135,024 LPA.
5. IT Security Consultants
An IT consultant chiefly works with computer networks and also the technological resources of an organization. They're liable for maintaining data security, conduct timely audits across departments that handle business data, and identify vulnerable areas within the data flow & storage and implement befitting solutions.
They determine the foundations of knowledge used within the company – how, when, and which teams can access data. IT Security Consultants design and implement hardware and software protocols to secure the corporate assets from potential threats and intrusion.
Salary: The average salary package of IT Security Consultants in India is INR 718,173 LPA.
6. Data Engineer
Data Engineers famously work for developing, testing, and maintaining large-scale databases and processing systems. They design technical solutions to boost data usage within a company. Usually, they cope with large volumes of complex data (structured and unstructured).
Data engineer's other works include cleaning, manipulating, and maintaining business data stored in analytical and operational databases. Their main duties are to grasp the company's data and database requirements and offer technological recommendations accordingly. For this, the data engineers work parallelly with Data Warehouse Engineers and Software Engineers.
Salary: The average salary package of Data Engineers in India is INR 826,959 LPA.
7. Site Reliability Engineer
Site Reliability Engineers (SREs) holds the charge for smooth maintaining user-side services and production systems. They work closely with IT development and operations teams to perform several tasks, like building and implementing services (modifying production code, monitoring adjustments, etc.) for reinforcing the production of IT and other operational teams. They also develop incident management tools, leverage automation tools for fast collaboration in real-time, and fix support escalation issues.
Salary: The average salary package of Reliability Engineers in India is INR 1,192,691 LPA.
8. Cybersecurity Engineer
As the name suggests, Cybersecurity Engineers concentrate on protecting a company's computer and networking systems from cybercriminals and cyber-attacks. They analyze security logs and network flows, implement correlation rules, manage security incidents, check IT security systems, and stay the lookout for potential threats and vulnerabilities.
They draft and document detailed monitoring reports and propose solutions to boost computer and network systems protection. Cybersecurity Engineers play a pivotal role in projects that pander to sensitive business/customer data.
Salary: The average salary package of Cybersecurity Engineers in India is INR 7,17,971 LPA.
9. System Analyst
System Analysts implement, maintain, and support IT and knowledge systems to fulfill organizations' changing and scaling needs as they expand (grow). They analyze system problems and style, specific tests, specifications, and requirements for the identical.
They ask clients to define application requirements and challenges, evaluate and develop alternative workflow solutions to extend system efficiency, troubleshoot technical problems, design risk mitigation plans, create system guidelines and manuals, and conduct regular system analysis and reviews to spot areas improvement.
Salary: The average salary package of System Analysts in India is INR 647,537 LPA.
10. DevOps Engineer
DevOps Engineers develop and maintain website platforms and cloud infrastructure of a corporation. Their primary duty is to form, test, and maintain the corporate infrastructure, tools, and systems to facilitate speedy development and deployment of software products.
They perform system administration and collaborate with Software Developers to spot and fix issues as and when needed. Also, they fight to plot ways to automate and enhance development and deployment processes. DevOps Engineers do the needful to guard systems against cybersecurity threats and attacks.
Salary: The average salary package of DevOps Engineers in India is INR 6,89,961 LPA – INR 16,00,000 LPA.