How to update Graphics Driver for maximum Gaming

What is Graphics Driver?
The graphics driver is a program controlling graphic components and allows to co-ordinating with computer's graphics hardware and needs update once a while. To play high-end graphics HD games on pc, powerful graphics driver cards are required. For the smooth functioning of this, a sturdy graphics driver is a necessity. A powerful graphics driver and graphics card give the best gaming experience. Graphics driver is also known as GPU ( Graphics Processing Unit) or video card.
Often graphics components are on separate cards that are plugged into the computer's motherboard, which is the main part of the computer. So something is also called graphic cards. Don't mix graphics card and graphics driver. Both are completely two different things. Graphics card is basically connected to the motherboard, through the wire, or soldered into it. As for the graphics driver, the library files allow an application to use a card installed in the system. The Graphics driver acts as a bridge between the application and the card (like a graphics card). Basically, the graphics card is used to smooth the performance of high-demanding applications or, to say precisely, games. Without a proper graphics driver, graphics cards are useless as they cannot accept necessary execution. Thus it gives poor performance. So graphics driver is essential for a smooth gaming experience.
How to update graphics driver?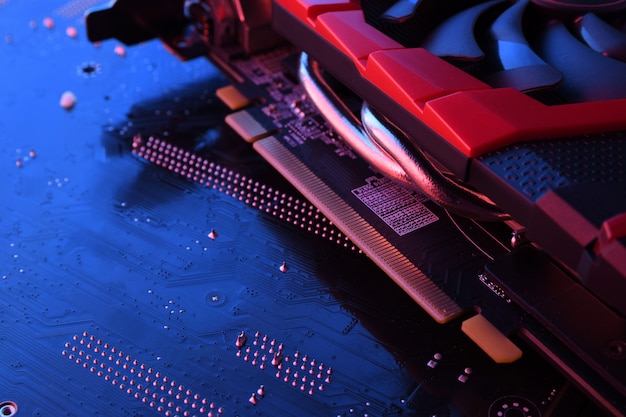 Outdated graphics driver creates issues while installing a game or playing on PC. For better performance, graphics drivers need to be updated timely. Sometimes while updating a graphic driver certain problem arises. So in this article, you may find easy and convenient steps for updating.
STEP 1: Identify the graphics card inside the device. After having information on the graphics card, make changes to the connected drive.
STEP 2: Identify the graphics driver in the system. Search for the System Information, then enter the Information panel.
STEP 3: Click the Display tab inside the panel and go to Adapter Type options. Detailed information of graphics card and graphics driver will appear.
STEP 4: Exact information about the graphics processor and manufacturer of graphics cards will be available. Accordingly, proceed to download the graphics driver for appropriate graphic cards. Use the link below:-
To download AMD Graphics Driver, click here
STEP 5: Click the above links and choose the exact model and graphics card information to download the latest update.
That's all for updating a graphics driver.
Third-party driver updater
If you don't like to go through manual searching for drivers, third-party driver updating tools are available. Windows will update the required driver for maximum performance.
Driver Booster: Driver booster is a leading name in this sector. The great thing is it comes for free and doesn't spam with ads. Driver Booster has a database of 250,000 drivers, which fuels the performance.
Slim Drivers: Slim drivers use cloud-based scan apps, making it light, and less space is required. This also comes for free. It offers various options like scheduled scan and backup.
Driver Identifier: Driver Identifier is one of the best and most free drivers updating a clean user interface. It sends the user an HTML file containing all the links to the graphics driver's latest update.
Driver Genius: Driver genius is a free driver updating tool available for Windows operating system. The most important and interesting thing about Driver genius is that it effectively scan the obsolete graphics driver and provides the direct download link to the updated version. It also gives other facilities like backing up and restoring the drivers. So, Driver genius is definitely the best updating tool for graphics drivers.
These are a few examples of the third-party driver updater.  iObit Driver Booster 6, GeForce Graphics driver are few other examples. There are free as well as paid third-party driver updating tools available online. Omega drivers were unofficial third-party graphics drivers for ATI, NVIDIA graphics card.
Things to do after Graphics driver update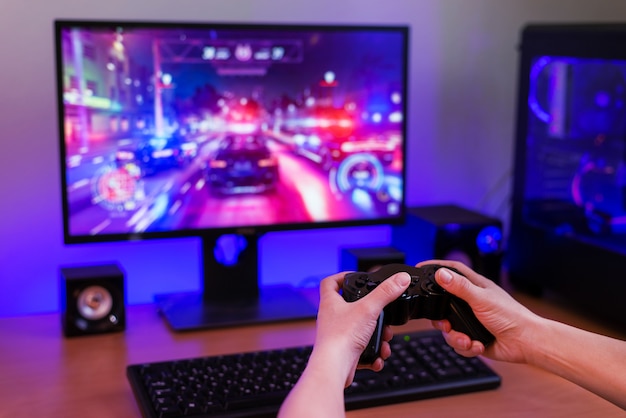 Only updating won't give a beast performance. Certain things should be done after updating. For maximum gaming experience, install the latest version of DirectX. Adjust the power settings of the PC to " High Performance" for sturdy performance. Before playing any games, clear the background apps as they consume disk and RAM resources.  To disable the background apps. Gaming performance depends on hardware and drivers and the internet speed, mostly for online games, like PUBG or COD, where high ping lags.
Bottom line
Newer graphics driver gives major performance improvements, both online and offline mode. Thence updating is highly essential for a smooth gaming experience.