9 Best Tips and Practices for an E-Commerce UI/UX Design in 2021
You heard about the quote. "The first impression is the last impression". Having a good E-commerce design is one of the best ways to make the best impression on an e-commerce website. As it shows the direct result about how much products are they going to buy or how much time users are going to spend even. A good design must contain an attractive UI and descriptive UX. E-commerce website design isn't just about the looks rather it is about the performance.
You must add attractiveness and usable wrap to the precisely planned marketing strategy. After all, it takes a matter of seconds to decide if a user wants to stay or not. In the E-commerce competition, a website is a powerful tool for showing the users the worth of the products and keep them engaged. There is always a reason for people to use a particular website, and good design is the top reason.
A recent study shows that in the US only 64% of small businesses owner have a website. And the number is still rising as the importance of having a website grows. The worldwide lockdown intensifies that! Online shopping is hitting the roof and business owners can't help but have the website. Now, you have a brief idea about how important is good design for e-commerce websites. Let's look at the main factors that you need to consider while designing an e-commerce website.
Here is the 9 best tips and practices for an E-commerce UI and UX design:
1. Make it responsive
Why responsive, right? Within the last 6 months, nearly 79% of smartphone users have made a procurement online using their mobile devices. That is, over three-quarters of internet buyers would attend online stores nowadays. Give it a thought!
The necessity of getting a mobile version of an internet site in 2020 isn't for discussion. If an internet site doesn't have a responsive version, users won't be able to properly view or interact with it, which can cause them to abandon a store in favor of another. If an e-commerce website isn't optimized for mobile devices, then when visiting such a store employing a smartphone, all the interface elements and texts will look too small. It'd be inconvenient for an individual to use the website.
2. Use quality photos and videos
Having no opportunity to understand the products IRL, their photo and video representations are everything a visitor has got to depend on. This can be a degree where offline stores have an undeniable advantage. At least, for now. That's why for contemporary e-commerce website design it's vital that photos and videos should be of quality. The higher this representation is, the more users will just like the particular online store. It takes in such 360-degree views, high-res photos, 3D models, and high-end videos.
If you don't have product images of excellent quality might cause page abandonment. Want to know why? Cause people easily get irritated over the bad quality photos. Then, the pixelated photos ruin the impression of the products. No matter how good the product is, if you don't show it in the right way it's a loss. Another thing that's becoming the new norm is that the ability to zoom photos. The most ideal way is to own a satisfactory level of zoom to let users get all the required information.
3. Add social proof
Even if a corporation is an honest one, it doesn't mean that customers think the identical. One effective thanks to gain customer confidence is to use social proof. In can be:
Customer reviews.
Mentions within the press.
Entertaining information about the corporate.
But don't add it all without delay. Many companies bombard their websites with social evidence, and sometimes it's a small amount of self-righteous. Consider the foremost important and more appropriate evidence. Put yourself within the shoes of a customer and consider what they may want to search out on a website that's yet unknown to them.
4. Add convenient navigation, filtering, and search
Convenience is that the main reason why people shop online. what proportion will a user buy if they feel uncomfortable? The main UX design trend of today is to form websites that make life easier for consumers and smoothly take them to the foremost important step — an acquisition or counted step like sign up, storing contact details, and much more. For this, a designer must think through every little detail.
While designing an e-commerce website consider recollecting about the store's theme or the context. As an example, for a furniture store with 100K items, the most thing isn't how nice the weather look, but how convenient the search and navigation functions are. Whereas, for the antics store with 100 products on display, the planning comes first. You will undertake some website navigation trends (keeping the website easy-to-use), and take away the search bar altogether.
Everything should be logical and result from one point to a different in order that the user doesn't rush about the website, but follow a straightforward structure and navigate through the pages. To put this concept to work, professionals in design companies make user journey maps and test various options. As a result, the foremost optimal ones get selected.
The brand logo should cause the homepage and always remain in view, regardless of how deep the user goes.
Breadcrumbs allow users to return to many hierarchical positions and thus expand the search field.
The catalog helps users switch to the right category of products and find what they have.
The search bar lets users quickly find a specific item or category. It should be prominent and straightforward to seek out.
Filtering allows excluding unnecessary items from massive search results and leads consumers from the homepage to the merchandise page.
5. Keep it consistent and branded
You know what a website design should act like a mirror to your work. It should create a new feeling for the products, complement the brand, corresponding to the product, and reflect it. An e-commerce website may be a major part of a brand's identity and it's a designer's job to convey the attributes and values they need the products to embody.
Users remember the branded design. To face out from the group, a novel identity could be a prerequisite. The concept of a high-end brand incorporates a slogan, a logo, unique colors, and fonts. So ensure to use identical fonts, colors and general design patterns throughout the website to create users recognize and remember the brand. If you present a brand on different platforms, the revenue increases by 23%.
6. Simplicity is the Key
An e-commerce website should be easy to browse and straightforward to digest. Follow simplicity and target the broader audience. An internet site doesn't need to have a dramatic design to be engaging. What makes a decent e-commerce website design is that the minimalism and therefore the cleanness that make a website look refined and favor the products. Everything should get on purpose, with nothing to distract the user from the content. You need to avoid overloading with information that websites offer with a large scale of products. The simplest e-commerce design is light and spacious.
A lot of white space, no over three colors per page, pure tones and shades, simple and readable fonts — this is often what distinguishes the websites that sell. This can be necessary in order that the client sees the forest behind the trees and also the most useful information wouldn't wander off behind the flashy design. There is also a risk that the user won't accept fresh ideas or innovative options when it involves e-commerce websites. The more complex the planning of the net store, the greater the possibility that the client won't understand or appreciate it. It's better to decide on the proven patterns that are tested on other sites.
7. Put emphasis and maintain the visual hierarchy
A design that sells features a transparent visual hierarchy. A straightforward structure and understandable visual hierarchy help visitors navigate the net store. Thanks to the choice of CTAs an individual immediately sees where to click to travel to the specified section, and where there are just a few texts with useful information. After you give some extra visual attention (with the assistance of colors or typography) to your sale or latest products section this will act as a trigger for purchasers and provides a way of urgency.
What's more, within the Western world, someone would follow the F and Z reading patterns while scanning a page. But because of the principles of visual hierarchy, a designer has the ability to alter this flow and guide the user to the focal points of the website to a goal. Continuing with the topic of structure and smooth shopping flow. The foremost important information blocks should be located at the highest of the page. For instance, on almost every online store homepage, you'll see the subsequent elements that help understand what the website is about:
Logo and name within the header
Search bar
Navigation menu
Contacts
A hero image or a slider
An area with the most content
Footer
8. Provide multiple ways to induce involved
Customers will sooner click the 'Order' button if they're sure about the ways to induce up-to-date just in case they run into any issues.
Place links to social media profiles.
Add a contact page with an e-mail, a signal, and a physical store location.
Add a FAQ page.
Live chats.
People don't always buy what they came for. Most frequently they leave with what they need to be sold. This golden rule is as old because the world, but nonetheless, it works o.k. within the e-commerce world. It's also important for potential buyers to know that there's somebody on the website. The best thanks to showing this can be to enable a live chat to assist customers to find and choose the correct products and increase the common check by offering extra services and products.
9. Add some beauty and personality
This point could appear to contradict the previous one, but it doesn't. 38% of users leave an internet site if they find the layout unattractive. Attractiveness could be a subjective thing, but the most ideal is that simply because an internet site is easy doesn't mean it should be empty beauty and personality. One of the items to contemplate when designing an e-commerce website is to search out a balance between aesthetics and usefulness. During a situation where there are many websites selling (practically) identical stuff, it's not enough to produce a competitive price. The most effective e-commerce website design captivates.
How convenient the page is, how accessible and clear everything is, how prominent is the CTAs, and the way simple and convenient the purchasing process. If they prefer it, they expire. If they don't, they leave for an additional website or change their mind. The particular product is secondary during this scenario. Is it possible to design an e-commerce website with unique creativeness and emotions but not making it flashy? Not really! Here are the best ways to do it:
Colors help to strengthen emotions psychologically; it helps to generate a feeling and tone of your website leads to success.
Imagery mustn't only be according to the brand but be relatable to the user and make an emotional connection.
Copy has to be made during a certain tone of voice which will be different: humorous, professional, friendly, empathetic, surprising, looking on the target market.
6 Deadly Website Design Mistakes Need To Avoid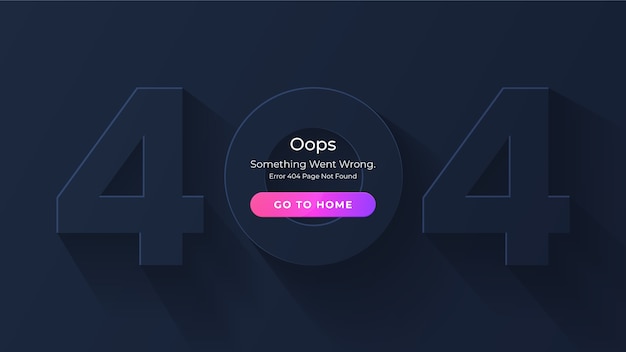 Wondering from where did this come from in this topic? One of the best practices for achieving an E-commerce UI/UX design is to avoid any sorts of mistakes. Well, that's what we are talking about it now. Check it out:
1. Jumping straight onto the pc
The first common mistake in web design takes us the right to the center of the planning process. Most business owners (and a good proportion of amateur web designers, for that matter) still consider web design as a process that takes place "on the computer". Specifically, the most effective thanks to starting designing an online page is, in fact, to grab a pencil and a chunk of paper. Start by writing a listing of objectives for your website, so design a group of pages that are focused on achieving this core objective.
2. Cluttering your website
Without a solid foundation, you run the danger of constructing one of the foremost common website design mistakes: adding excess elements simply because they're available. Don't get swept up in busy designs that overload users with unwanted pop-up ads, auto-playing videos (plural), and a busy navigation bar; do a Marie Kondo and keep your web designs clutter-free.
3. Overlooking grids, guidelines, and columns
The next stage in website building is to shape the templates for your page. When it involves page design, even the foremost basic website builders include tools for setting grids, guidelines, and columns. Many new web designers don't consider these tools, straying away from them for old and blockier sites.
4. Overlooking accessibility
Accessibility is additionally an awfully important aspect in web design, and overlooking it can seriously affect the results that your site achieves. Over the past few years, many companies have recognized the importance of constructing their websites available to visitors with a broad range of impairments and talents.
5. Lack of visual hierarchy
The next website design mistake on our list may be a slightly more complex one, a minimum of for those unaccustomed web design. One of the foremost common mistakes we see on news websites is that they overlook the importance of visual hierarchy. To form a powerful visual hierarchy, consider carefully what your visitors are going to be coming to your site for. Conduct UX research and ensure the user flow is intuitive and seamless.
6. Not designing for mobile
The last website design mistake on our list is one that's still made by the bulk of companies looking to style a website for the primary time. Even as web design remains thought of as something that happens "on the computer", many folks still think about mobile browsing as an "alternative" to the "main experience" of a website—the desktop site. That's simply not the case anymore. In fact, mobile browsing now accounts for the bulk of internet traffic so many designers will actually make a mobile site before they create the desktop site.
Conclusion
In this article, you came across the 9 best tips and practices for E-commerce website UI and UX design; also 6 deadly designing mistakes to avoid. After all, the aim of every online store is to sell more and a good design helps that. This article will help you with that. Follow the steps and reach your success.