3 Things You Need Before Redesigning Your Website
It is easy to build a new website design, but redesigning an existing website might be a tricky job. So, before jumping right into the website redesign, you must know few things. With previous building experience, you might overlook it but do give a good read.
Redesigning your existing website isn't like renovating your home or changing the wallpaper. Redesigning requires building a better user experience, more manageable for the software teams, and improving marketing, performance, SEO, sales, and more.
Let's dive in and find out the three important things about redesigning your website.
Thing 1 – Analyze Your Website's User Data and Stats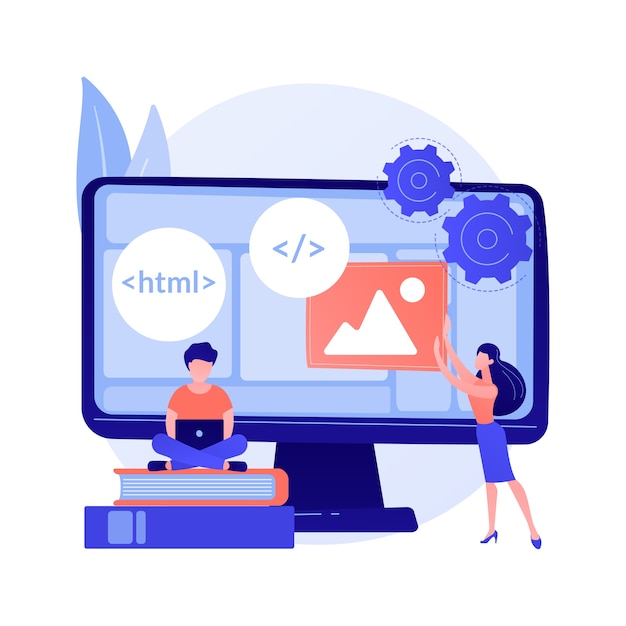 This is number one on the list. It would get difficult to do something without knowing what you lack and where you lack. Tracking your website's stats and user data will help you to know about your business. The best option for it is Google Analytics which is common and free to use. From there, you can focus on the following:
Audience:
It is vital to know who is your page visitors and what their preferences are. Using analytics, you can easily find out your audiences, such as their language, location, age, gender, interests, devices (mobile, desktop, tablet), browser, and screen resolution. You might be losing your audience due to a lack of responsive design, or maybe your OS won't be working on their browsers. Having automatic screen resolution helps adapt different screens like big monitors or baby screens.
Keeping knowledge about all these facts about your visitors will make your design decisions better. Your design decision must not be made depending upon your meeting attendees' preferences rather than taking audience preference into it.
Acquisition:
Knowing about your audition isn't enough! It is also important to find out how the audience finds about you. Organic search is one of the biggest sources for finding acquisition. To find out more about your efforts, switch to the social world like Facebook, Instagram, Twitter, and Snapchat. These platforms will also help to drive traffic to your website. You also need to get traffic from other sources like Reddit referrals.
If a user directly types your URL to get to your website, it is a good indicator that your hard work pays off. Start doing a bit of email marketing to be a solid source of acquisition. Knowing the main source of your traffic incoming will be useful for redesigning your website as it helps to anticipate future acquisition opportunities. Take stats from it and redesign your website.
Behavior:
This is the real meat of the analytics. Only audience and acquisition won't be enough for knowing how to redesign your website. Behaviour isn't just about how you interact with your audience, rather than it knows what is working for you and what isn't. Without knowing this while redesigning, you are just jumping in with good guesses and noble intentions. There is a ton of great stuff hidden in the Behavior section, like:
Time on Site: Count the time of visitors staying time in a page
Site Content: Have info about what pages are they visiting on your website
Bounce Rate: Calculate how many go off of your site when they get to your page.
If you don't focus on users' behavior flow on your site, you are heading for epic failure and a big waste of money and time.
Thing 2 – What's the Competition Doing?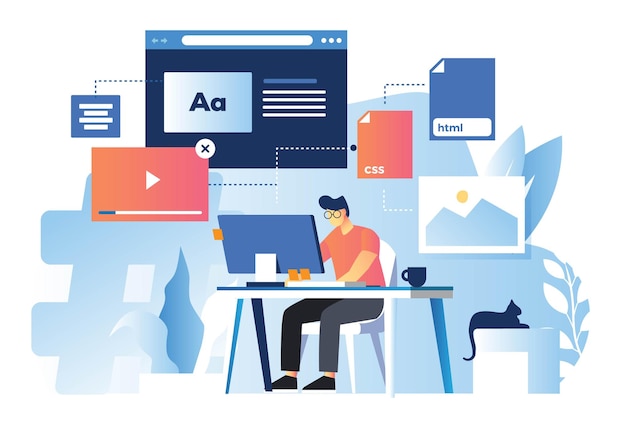 Keeping an eye on competitor always help to grow. After all, website redesigning is about getting better by throwing them off the game—count in what your competitors are doing. Sometimes not having any idea about your top competitors might not give any ideas about what not to do. Hey! This process isn't copying, and it is doing unique and innovative. The actual point is to find better ways to serve your audience and compete in your competitions. To boost your rank, do deep keyword research in tools like SEMRush. This tool helps you to see what keywords your competitors use.
This real actionable data can help you understand what target your audience is looking for and how they get it. Organic keyboards show the keyword that people search in Google to find your competitor. Use this piece of information to make your website design even better. Next, backlinks are significant for determining the value of a website. Find out whether your competitor gets a link from the place where an impact can be made.
Don't just stay limited up to the same keywords for boosting ranks. Run your data through the above-said measures and filter the user experience for more analytic results. Beating them in SERPs (Search Engine Results Pages) won't suffice. In fact, you must outrun them in brand value and reputation too.
I was hoping you could do me a favor and ask yourself a question. "Were you there in need of your audience, or was your competitor there? Another tool is empathy. Stay low to the ground and poke around the competitor's website a bit as a buyer persona.
Thing 3 – Your Culture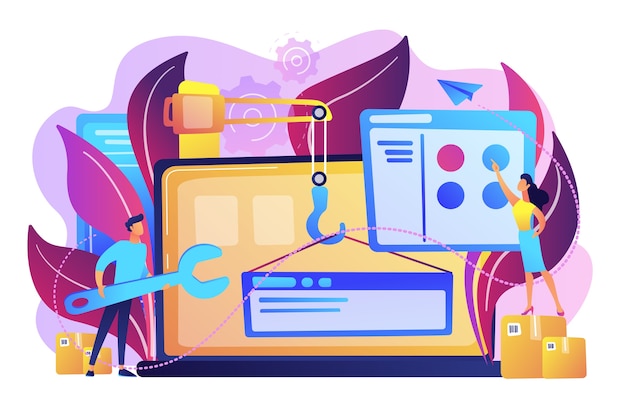 Man is known by its culture, same as a website is known by its culture. And website's culture is done by humanizing your marketing. You must know what it is about your website that your clients absolutely love. Please don't go and brag about your culture and value; instead, show it in your action. For example, if you write a long-winded article for your website, many might not read it, but if you have a well-designed and easy-to-use website, your audience will experience your culture rather than just reading it. You don't believe me? Do you need proof? The proof is the value you get in return for the increase in the usages of the site.
If your website contains some features with the best information but looks unattractive and hard to use, many visitors wouldn't waste their time. Plus, your best information will get wasted. People online get easily distracted. They are in a constant state of being a squirrel, digging a hole here and there.
Take some time and think about this, what is the thing about your website that brings visitors to your site or truly matters to them. This one thought would help you to create a strong culture while redesigning your website. Let's look into some ways.
Great Customer Service – Your clients love you because of the great customer service, how you solve their problems and fix your mistakes. Satisfactory customer service is the key point to grow your website. As a customer can make you, and a customer can break you also. While setting up your website's structure and sitemap, imbibe customer service in your redesigning. Organize your information visually so that your audience can find them easily and quickly.
Thought Leadership:
Your visitors love your site because of the information and analysis of the important topics you provide. Use this thought leadership for growing membership or loyal following by using smart web design and development.
Amazing Products:
If you are into an online business, your best products selling at top rate might be the biggest point for traffic. If you tell people about how awesome your products are, they might brush it off. But if you create videos of people using your products and talking about them, it will cause growth. A video with a detailed case study of why people love your product should be an important aspect of your website.
The Final Words
There could be many other reasons why the audience loves your website. If you could know this audience and their needs, you will get a clear idea of design and what not to. Construct the design for what matters to your audience, even the targeted one. It will also help to intensify the audience's love for the aspects of your website's culture. Your website is an important part of your marketing. Don't build a dead website, design one that lives and breathes. Instead, develop a web presence that impacts the lives of many.